On The Pick of the Flicks Podcast, a different guest drops in every week to chat about their favourite film. This week, actor and filmmaker Dolya Gavanski discusses the moving Italian drama Life is Beautiful…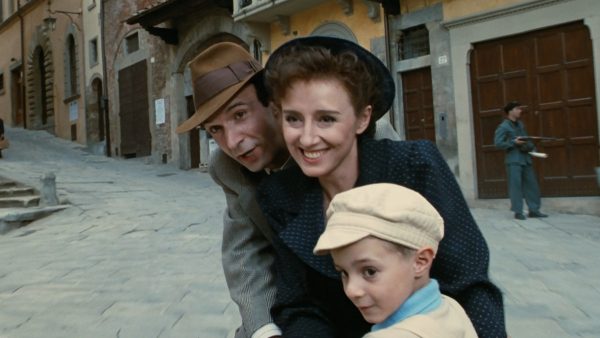 On this week's episode of The Pick of the Flicks Podcast, Women's Day director and Overwatch voice actor Dolya Gavanski stops by to chat about her affection for Roberto Benigni's Oscar-winning Italian classic Life is Beautiful. We discuss the difficulty of making a comedy set during the Holocaust, Roberto Benigni's exceptional performance and the under-appreciated world of cinema made in languages other than English.
SEE ALSO: Listen to last week's episode in which comic Jamie Allerton talks about The Thing
If you enjoy the podcast, please subscribe on iTunes/Apple Podcasts, Spotify or Stitcher and leave us a comment, rating and review!
For updates on upcoming episodes of the podcast, or to let us know what you think about it, follow us as @PickOfFlicksPod on Twitter.
Tom Beasley is a freelance film journalist and wrestling fan. Follow him on Twitter via @TomJBeasley for movie opinions, wrestling stuff and puns.