Netflix VP of Original Films Tendo Nagenda has revealed that dream projects at Netflix include big PG-adventure films like Star Wars.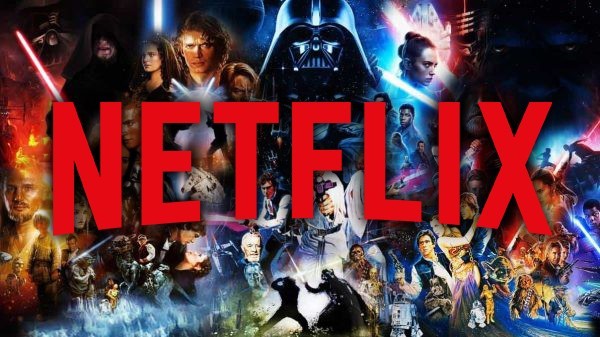 Netflix has assembled a vast array of content over the years, ramping up more and more with its original films and TV shows across a variety of genres.
However, there is one area that the service still wants to target, and that is big PG-adventure movies in the same vein as Star Wars or Harry Potter. Speaking to THR, Netflix VP of Original Films Tendo Nagenda said:
"We're looking at big, broad-audience, PG-level adventure films as something that we want to get into. Something along the lines of the first Star Wars, or Harry Potter 1 and 2. A lot of family live-action, fantasy, spectacle movies that we think are big and can play great. A Jumanji-type of story. That is the next frontier.
"We look at it as what aren't the studios focused on. New ideas. We want to encourage great talent to think that way. George Lucas created Star Wars — it wasn't based on a book. If you have that kind of imagination — like the Wachowskis with The Matrix — we feel like we're the place to take the chance on those types of innovative ideas and filmmakers."
It's certainly a big goal but one that makes a lot of sense. And if they can find a project like this that is also an original idea, that will surely earn them a lot of brownie points with audiences and filmmakers alike. It will be interesting to see what they end up developing.