Giancarlo Esposito, who has played the major villain Moff Gideon in both seasons of The Mandalorian, has not only confirmed his character will return for the show's upcoming third season but that fans should also expect to see a lot more of Gideon in the future.
"…I have a feeling you'll see more of me next season," Esposito told Entertainment Weekly. "More than likely you're going to see a lot of Moff Gideon. I can't be sure of that, but it seems as though this iconic journey that they want you to feel it."
The actor added, "I think you're going to start to see other storylines start to creep in. When we start to realize there's such a deep connection [between the show's storylines and] the rest of the galaxy and what's really happening. Maybe you'll get an inkling of what he wants."
While his story arc so far has shown that the character has a keen interest in genetic experimentation, Esposito has also previously teased that audiences can expect a massive showdown between Gideon and Din Djarin (Pedro Pascal), although the episode including this fight has yet to air on the Disney+ streaming service.
"I'll be going toe-to-toe with Mando. It's an iconic battle. I want to disarm him mentally as well. Who knows? Maybe there's an opportunity to get him to fight some battles for me. You may think I'm a villain, but I'm trying to harness some energy and some powers for a path that could be best for all. You'll get to see him be somewhat diplomatic and more of a manipulator."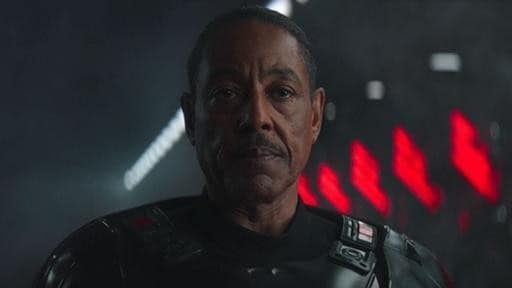 The Mandalorian season two sees Pedro Pascal (Din Djarin), Gina Carano (Cara Dune), Carl Weathers (Greef Karga), Giancarlo Esposito (Moff Gideon) and Bill Burr (Mayfield) joined by new cast additions Temuera Morrison (Star Wars: Episode II – Attack of the Clones), Katee Sackhoff (Star Wars: The Clone Wars), Timothy Olyphant (Justified), Michael Biehn (The Terminator) and WWE Superstar Sasha Banks.
The Mandalorian season two airs on Fridays on Disney+.