During a recent interview to promote the upcoming film Wonder Woman 1984, director Patty Jenkins got candid on her feelings about 2017's Justice League.
While not directly mean-spirited towards the film, Jenkins does open up about not taking much from the film, with her and the other directors in the DC Extended Universe moving forward without acknowledging Joss Whedon's cut over Zack Snyder's original vision.
"Justice League? … No, I think that all of us DC directors tossed that out just as much as the fans did," said Jenkins. "But also, I felt that that version contradicted my first movie in many ways, and this current movie, which I was already in production on. So then, what are you going to do? I was like… you would have to play ball in both directions in order for that to work."
"The only thing I have done, and have always tried to do, is — I knew, when Zack was doing Justice League, where she sort of ends up," she continues. "So I always tried… like, I didn't change her suit, because I never want to… I don't want to contradict his films, you know? But yet, I have to have my own films, and he's been very supportive of that. And so, I think that that Justice League was kind of an outlier. They were trying to turn one thing into, kind of, another. And so then it becomes, 'I don't recognize half of these characters. I'm not sure what's going on.'"
SEE ALSO: Patty Jenkins to direct Star Wars: Rogue Squadron movie
Gal Gadot's Wonder Woman will be back on the big screen this month in Jenkins' Wonder Woman 1984, which begins its international roll out this coming week ahead of a US release on Christmas Day.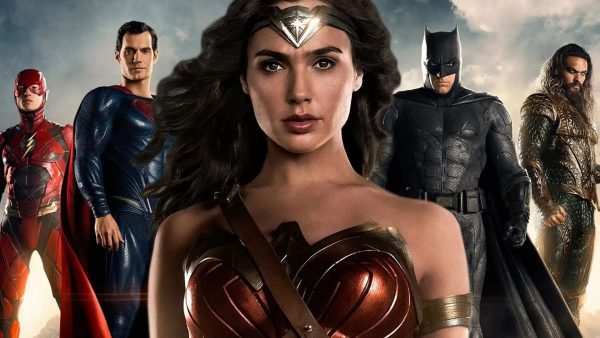 Wonder Woman 1984 reunites Wonder Woman director Patty Jenkins with stars Gal Gadot (Diana Prince), Chris Pine (Steve Trevor), Ewen Bremner (Charlie), Said Taghmaoui (Sameer), Connie Nielsen (Queen Hippolyta), Robin Wright (General Antiope), Lisa Loven Kongsli (Menalippe), Doutzen Kroes (Venelia) and new additions Kristen Wiig (Ghostbusters) as Barbara Ann Minerva/Cheetah, Pedro Pascal (Game of Thrones) as Maxwell Lord, and Natasha Rothwell (Love, Simon), Ravi Patel (Master of None) and Gabriella Wilde (Doctor Who) in as-yet-unrevealed roles.
Via CinemaBlend