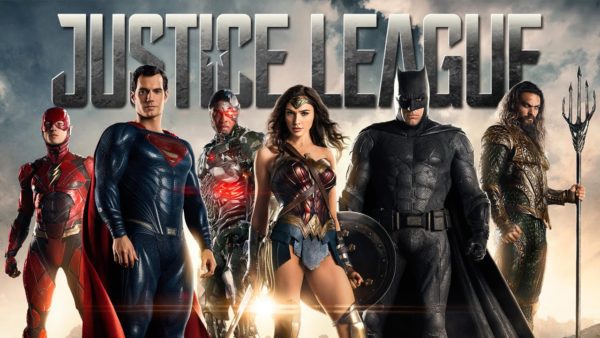 It may have received mixed reviews following the lift of today's embargo, but it seems that much like Batman v Superman: Dawn of Justice and Suicide Squad, Warner Bros.' latest DCEU release Justice League is going to be critic-proof, at least for its opening weekend.
According to Deadline, the DC ensemble is looking at a domestic opening weekend of around $110 million and $120 million, with a further $215 million to $235 million internationally, for a global debut of between $325 million and $355 million.
Either of those figures would put Justice League comfortably ahead of Man of Steel ($202 million), Suicide Squad ($267 million) and Wonder Woman ($228.3 million) and would in fact by the second-biggest ever opening for a DC movie behind Batman v Superman: Dawn of Justice, which debuted with a whopping $422.5 million worldwide in 2016 (currently the fifth biggest opening of all time).
SEE ALSO: Jason Momoa confirms popular Aquaman fan theory from Man of Steel
SEE ALSO: Read our review of Justice League here
Fueled by his restored faith in humanity and inspired by Superman's selfless act, Bruce Wayne enlists the help of his newfound ally, Diana Prince, to face an even greater enemy. Together, Batman and Wonder Woman work quickly to find and recruit a team of metahumans to stand against this newly awakened threat. But despite the formation of this unprecedented league of heroes—Batman, Wonder Woman, Aquaman, Cyborg and The Flash—it may already be too late to save the planet from an assault of catastrophic proportions.
Justice League reunites Batman v Superman: Dawn of Justice stars Henry Cavill as Superman, Ben Affleck as Batman, Gal Gadot as Wonder Woman, Ray Fisher as Cyborg, Jason Momoa as Aquaman, Ezra Miller as The Flash, Amy Adams as Lois Lane, Jeremy Irons as Alfred Pennyworth, Diane Lane as Martha Kent, Jesse Eisenberg as Lex Luthor, Connie Nielsen as Queen Hippolyta and Robin Wright as General Antiope alongside J.K. Simmons (Whiplash) as Commissioner Gordon, Amber Heard (The Danish Girl) as Mera, Willem Dafoe (Spider-Man) as Vulko, Kiersey Clemons (Dope) as Iris West, and Ciaran Hinds (Game of Thrones) as Steppenwolf.