Last summer, back when Rick Famuyiwa remained attached to direct, it was announced that Dope actress Kiersey Clemons had been cast as Iris West alongside Ezra Miller's Barry Allen in Warner Bros.' The Flash movie, with Clemons subsequently confirmed to cameo as the character in Justice League.
Well, Clemons' role was ultimately cut from the DC blockbuster, although it did leak online a few weeks back – and according to a VFX artist who worked on the film – the fact the clip leaked may have saved the actresses job as Warner Bros. was reportedly looking to recast the role for Flashpoint.
"We were replacing Clemons with a digital woman in the shot – Clemons was brought on because of Famuyiwa, when he bailed, it meant WB could recast her," said the unnamed source on Reddit. "That's around the time the shot was cut. Now it's been leaked online with her in it, they'll probably stop all the work being done on it to replace her to stop fan backlash."
Whether this is true or not remains to be seen, as Clemons has recently indicated that she was still on board although it is of course entirely possible that she was unaware of Warner's plans to recast.
SEE ALSO: Why The Flash movie shouldn't be Flashpoint
SEE ALSO: Ezra Miller says Flashpoint will be the "DC Hyper-Extended Multiverse"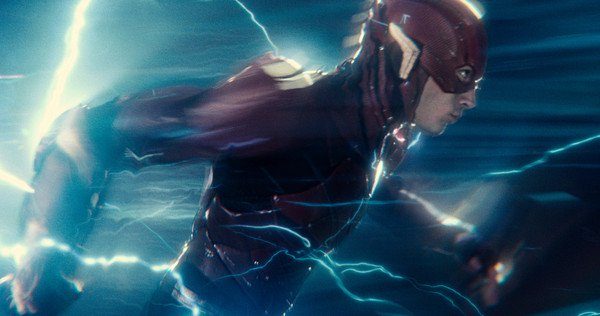 Fueled by his restored faith in humanity and inspired by Superman's selfless act, Bruce Wayne enlists the help of his newfound ally, Diana Prince, to face an even greater enemy. Together, Batman and Wonder Woman work quickly to find and recruit a team of metahumans to stand against this newly awakened threat. But despite the formation of this unprecedented league of heroes—Batman, Wonder Woman, Aquaman, Cyborg and The Flash—it may already be too late to save the planet from an assault of catastrophic proportions.
Justice League reunites Batman v Superman: Dawn of Justice stars Henry Cavill as Superman, Ben Affleck as Batman, Gal Gadot as Wonder Woman, Ray Fisher as Cyborg, Jason Momoa as Aquaman, Ezra Miller as The Flash, Amy Adams as Lois Lane, Jeremy Irons as Alfred Pennyworth, Diane Lane as Martha Kent, Jesse Eisenberg as Lex Luthor, Connie Nielsen as Queen Hippolyta and Robin Wright as General Antiope alongside J.K. Simmons (Whiplash) as Commissioner Gordon, Amber Heard (The Danish Girl) as Mera and Ciaran Hinds(Game of Thrones) as Steppenwolf.