As part of its 2018 movie preview feature, USA Today has shared a few comments from director Steven Spielberg about his upcoming adaptation of Ernest Cline's cult sci-fi fantasy novel Ready Player One.
"[It's] a cautionary tale but also an exhilarating adventure," said Spielberg. "[The '80s] had a refreshing lack of cynicism, and in our story, that's what people are trying to return to. In their real lives, they're living in a debris field of the first half of the 21st century."
Ready Player One takes place in a dystopian world where the population spends its time hooked up to a virtual reality space called the OASIS, and Spielberg went on to discuss character relationships in this environment, stating that: "You get to know their quirks, (but) you don't know who the person really is until you meet them in the real world. So there's always that doubt: Are they telling the truth about themselves?"
SEE ALSO: Why is everybody hating on Ready Player One?
SEE ALSO: Ready Player One author Ernest Cline is working on a sequel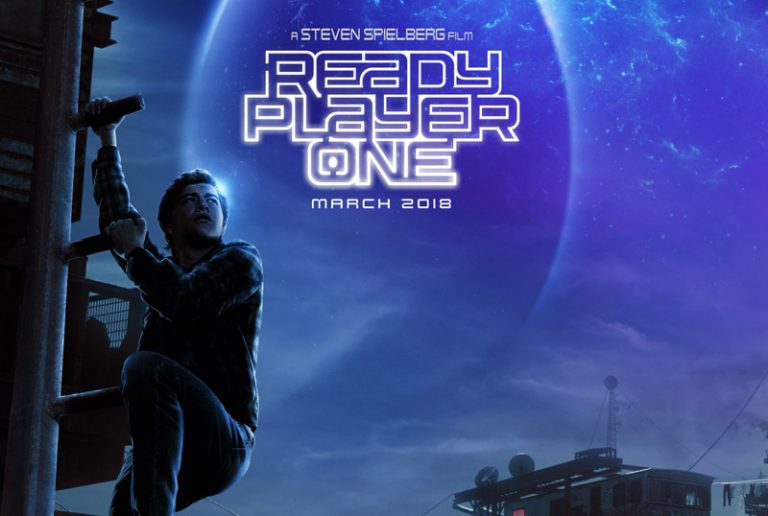 Ready Player One is set in 2045, with the world on the brink of chaos and collapse.  But the people have found salvation in the OASIS, an expansive virtual reality universe created by the brilliant and eccentric James Halliday (Mark Rylance).  When Halliday dies, he leaves his immense fortune to the first person to find a digital Easter egg he has hidden somewhere in the OASIS, sparking a contest that grips the entire world.  When an unlikely young hero named Wade Watts (Tye Sheridan) decides to join the contest, he is hurled into a breakneck, reality-bending treasure hunt through a fantastical universe of mystery, discovery and danger.
Ready Player One is set for release on March 30th, 2018 and sees Steven Spielberg (The BFG) directing a cast that includes Tye Sheridan (X-Men: Apocalypse) as Parzival, Olivia Cooke (Me and Earl and the Dying Girl) as Art3mis, Simon Pegg (Star Trek Beyond) as Ogden Morrow, Ben Mendelsohn (Rogue One: A Star Wars Story) as Nolan Sorrento, T.J. Miller (Deadpool) as i-R0k, Hannah John-Kamen (Game of Thrones) as F'Nale Zandor, Win Morisaki as Diato, newcomer Philip Zhao as Shoto and Mark Rylance (The BFG) as James Halliday.