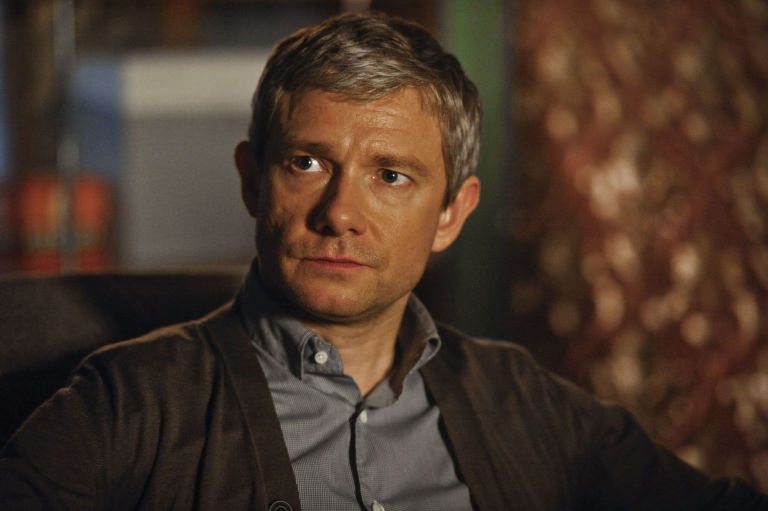 The BBC's Sherlock series is well known for its devoted fan base, but according to actor Martin Freeman – who plays Dr. John Watson opposite Benedict Cumberbatch's Holmes – some of the more rabid fans only served to add to the pressure, and made making the show less fun.
"To be absolutely honest, it [was] kind of impossible," Freeman told The Telegraph. "Sherlock became the animal that it became immediately. Whereas even with The Office, it was a slow burn. But Sherlock was frankly notably high quality from the outset. And when you start [that high] it's pretty hard to maintain that. Being in that show, it is a mini-Beatles thing. People's expectations, some of it's not fun anymore. It's not a thing to be enjoyed, it's a thing of: 'You better fucking do this, otherwise, you're a cunt.' That's not fun anymore. I think after series four [it] felt like a pause. I think we felt we'd done it for a bit now. And part of it, speaking for myself is [due to] the reception of it."
Freeman and Cumberbatch last reunited in January 2017 for the fourth series of Sherlock, which failed to live up to its predecessors in terms of its reception, and also saw a dip in ratings from the second and third series.
While Steven Moffat has teased the possibility of a fifth series, his fellow co-creator Mark Gatiss isn't so sure, while Benedict Cumberbatch also suggested that series four was "the end of an era". If it does move ahead, it's unlikely to be any time soon given that both stars are in huge demand.