Following on from the film's world premiere, Star Wars: The Last Jedi director Rian Johnson has taken to Instagram to share his thoughts on the latest chapter in the Star Wars saga, Solo: A Star Wars Story, offering particular praise for Alden Ehrenreich (Han), Donald Glover (Lando) and Phoebe Waller-Bridge (L3-37).
"The movie was great, that's the important thing," wrote Johnson. "Donald Glover is great in it but duh. Alden is terrific, he's not doing a Harrison Ford impersonation but he brings his own charm and swagger to the character. The big surprise for me was Phoebe Waller-Bridge who has a few of the funniest moments I've ever seen in a Star Wars movie… The action scenes are great too… it's super fun."
Johnson, who divided audiences last year with his first Star Wars offering The Last Jedi, is currently hard at work developing his return to the galaxy far, far away, having signed on to oversee a brand new trilogy of movies.
SEE ALSO: A new report sheds more light on Solo: A Star Wars Story's director shake-up
SEE ALSO: Exclusive Interview – Rian Johnson on the reaction to The Last Jedi, "delicious fanboy tears" and his new Star Wars trilogy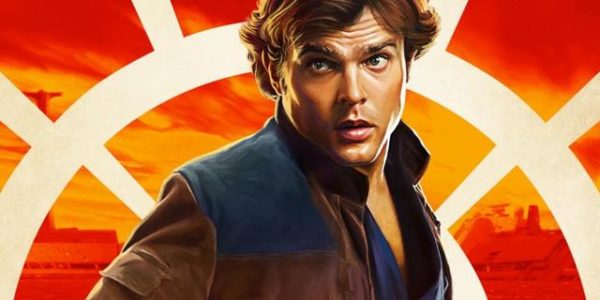 A new adventure with the most beloved scoundrel in the galaxy. Through a series of daring escapades deep within a dark and dangerous criminal underworld, Han Solo meets his mighty future copilot Chewbacca and encounters the notorious gambler Lando Calrissian, in a journey that will set the course of one of the Star Wars saga's most unlikely heroes.
Solo: A Star Wars Story features Alden Ehrenreich (Hail, Caesar!) as the famous smuggler, Donald Glover (Atlanta) as Lando Calrissian, Woody Harrelson (War for the Planet of the Apes) as Tobias Beckett, Joonas Suotamo as Chewbacca, Phoebe Waller-Bridge (Fleabag) as L3-37, Emilia Clarke (Game of Thrones) as Qi'Ra, Thandie Newton (Westworld) as Val, Ian Kenny (Sing Street) as Rebolt, Harley Durst (Wonder Woman) as Moloch, Jon Favreau (Spider-Man: Homecoming) as Rio Durant, Tien Hoang (Now You See Me 2) as Moloch's henchman, Paul Bettany (Avengers: Infinity War) as Dryden Vos and Warwick Davis (Star Wars: Episode VI – Return of the Jedi) in an as-yet-unrevealed role.