Bleecker Street has released the first poster and trailer for writer-director Elizabeth Chomko's upcoming drama What They Had which stars Hilary Swank, Michael Shannon, Blythe Danner, Robert Forster, Taissa Farmiga, and Josh Lucas; take a look here…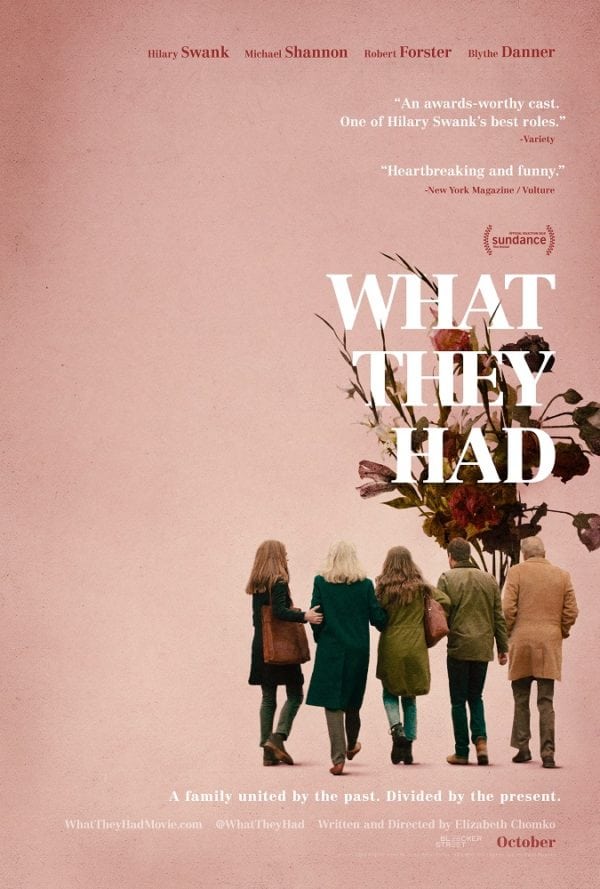 WHAT THEY HAD centers on a family in crisis. Bridget (Hilary Swank) returns home to Chicago at her brother's (Michael Shannon) urging to deal with her ailing mother (Blythe Danner) and her father's (Robert Forster) reluctance to let go of their life together.
What They Had is set for release on October 12th.
Photo Credits: Bleecker Street