It may not have pulled in the same kind of cash as Michael Bay's earlier movies, but Paramount and Hasbro's Transformers spinoff Bumblebee did manage to impress both fans and critics alike, and with over $400 million at the global box office, the Travis Knight-directed movie is said to be "solidly profitable" for the studio (unlike Transformers: The Last Knight, which made a $100 million loss).
Director Knight has already said that he's got plans for a sequel, and now Deadline is confirming that the studio is indeed developing a second Bumblebee movie, one which may pair up the Autobot Scout with his leader Optimus Prime (something that won't be a surprise to those who've seen the film).
Just last month, producer Lorenzo di Bonaventura confirmed that they have been trying to figure out an Optimus Prime solo movie, but that finding the right story "is not so easy". Perhaps a Bumblebee buddy movie is the way to go?
In addition to the Bumblebee sequel, Paramount and Hasbro are planning a new instalment in the main Transformers series – which will be "different" from the Bay movies, but not a reboot – as well as an animated film set on the Transformers' home world of Cybertron.
Are you excited about the prospect of a Bumblebee and Optimus Prime team-up? What other Transformers spinoffs might you like to see? Let us know in the comments below, or tweet us @FlickeringMyth…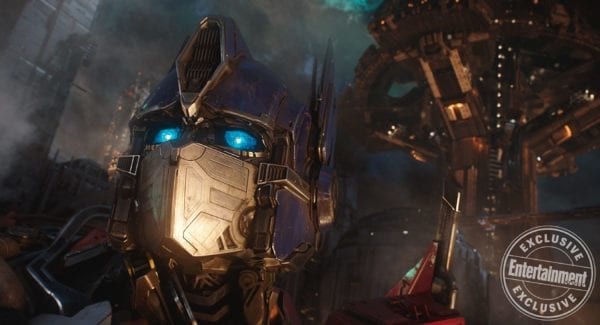 On the run in the year 1987, Bumblebee finds refuge in a junkyard in a small Californian beach town. Charlie (Hailee Steinfeld), on the cusp of turning 18 and trying to find her place in the world, discovers Bumblebee, battle-scarred and broken. When Charlie revives him, she quickly learns this is no ordinary, yellow VW bug.
Bumblebee is directed by Travis Knight (Kubo and the Two Strings), and stars Hailee Steinfeld (Edge of Seventeen), Pamela Adlon (Better Things), John Cena (Daddy's Home 2), Stephen Schneider (Broad City), Jorge Lendeborg Jr. (Spider-Man: Homecoming), Jason Drucker (Diary of a Wimpy Kid: The Long Haul), Kenneth Choi (American Crime Story), Ricardo Hoyos (Degrassi: Next Class), Abby Quinn (Landline), Rachel Crow (Deidra & Laney Rob a Train), Grace Dzienny (Zoo) and John Ortiz (Kong: Skull Island).