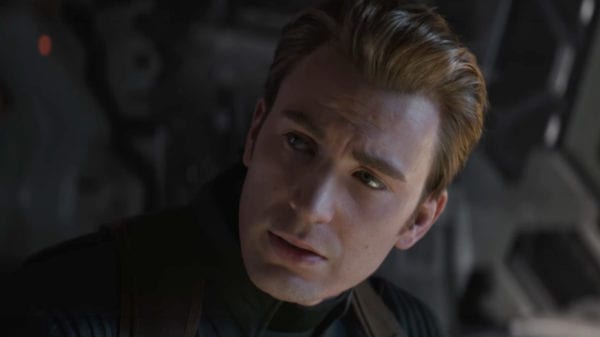 After it was revealed by the Russo brothers, the directors of Avengers: Endgame, that the movie could potentially sit at a hefty three hours running time, a rumour has now emerged suggesting that Marvel Studios is considering the inclusion of an intermission in order to give audiences a quick break to nip to the toilet or stretch their legs.
The rumour started from Alan Cerny of Coming Soon, who posted the following to Twitter:
Rumor has it Marvel is considering an intermission for AVENGERS: ENDGAME as it is currently clocking at three hours.

Bring it on. I love intermissions. Makes the movies that have them feel very epic. Besides, a pee break would be nice.

— Alan Cerny (@AlanCernyCS) February 6, 2019
The response to this rumour has been mixed, with some claiming that this would only extend the time at the cinema and put audiences off of attending screenings, and others suggesting this would make their viewing experience much more comfortable. What are your thoughts? Would you like to see an intermission in Avengers: Endgame? Let us know in the comments below or tweet us @FlickeringMyth…
SEE ALSO: Fans will be rewarded by Avengers: Endgame, thinks Thor: Ragnraok director Taika Waititi
Avengers: Endgame stars Robert Downey Jr. (Iron Man), Chris Evans (Captain America), Mark Ruffalo (Hulk), Chris Hemsworth (Thor), Scarlett Johansson (Black Widow), Jeremy Renner (Hawkeye), Josh Brolin (Thanos), Brie Larson (Captain Marvel), Paul Rudd (Scott Lang), Don Cheadle (War Machine), Karen Gillan (Nebula), Chadwick Boseman (Black Panther), Tom Holland (Spider-Man), Sebastian Stan (Winter Soldier), Anthony Mackie (Falcon), Paul Bettany (Vision), Elizabeth Olsen (Scarlet Witch), Benedict Cumberbatch (Doctor Strange), Benedict Wong (Wong), Chris Pratt (Star-Lord), Zoe Saldana (Gamora), Dave Bautista (Drax), Bradley Cooper (Rocket), Vin Diesel (Groot), Karen Gillan (Nebula), Pom Klementieff (Mantis), Tom Hiddleston (Loki), Gwyneth Paltrow (Pepper Potts), Evangeline Lilly (The Wasp), Letitia Wright (Shuri), Tessa Thompson (Valkyrie), Jon Favreau (Happy Hogan), Tilda Swinton (The Ancient One) and Frank Grillo (Crossbones), as well as Hiroyuki Sanada (The Wolvervine) and Katherine Langford (13 Reasons Why).