The breakout star of 2016's Suicide Squad, Margot Robbie's Harley Quinn is set for not one but two more big screen outings in the DC Extended Universe, beginning with February 2020's girl gang spinoff Birds of Prey (And the Fantabulous Emancipation of One Harley Quinn) and leading into 2021's James Gunn-directed ensemble The Suicide Squad.
Speaking to Variety to promote her latest film Bombshell, Robbie has discussed her impending return as the fan favourite DC villain and what we might expect from her in the next two movies.
"The story in Birds of Prey is told from [Harley's] point of view, so you have an insight into Harley's world in a way that you didn't in the first Suicide Squad film, nor that you'll have in the next Suicide Squad film," said Robbie. "It's a little bonkers. It reflects her personality. It's heightened. It's poppy, it's fun, it's violent, it's crazy. It's absurd. It's kooky. It's hilarious. It's a little heartbreaking."
SEE ALSO: Ewan McGregor says Birds of Prey baddie Black Mask is the "perfect villain for the Time of Trump"
Robbie then turned her attention to The Suicide Squad, backing up recent comments from her-co-star Joel Kinnaman that Task Force X's second mission feels like a comedy: "He's right… You're going to be laughing a lot. It's going to be good is all I can say for now. It's going to be very, very good."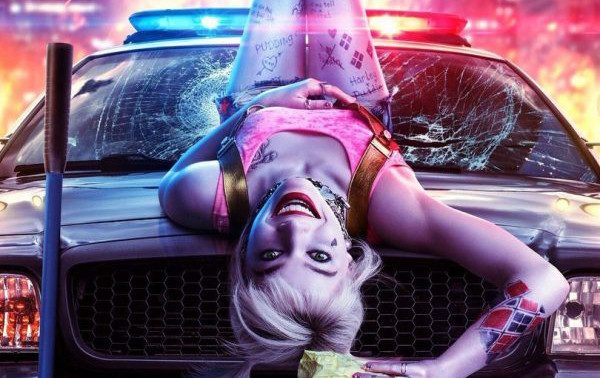 You ever hear the one about the cop, the songbird, the psycho and the mafia princess? Birds of Prey (And the Fantabulous Emancipation of One Harley Quinn) is a twisted tale told by Harley herself, as only Harley can tell it. When Gotham's most nefariously narcissistic villain, Roman Sionis, and his zealous right-hand, Zsasz, put a target on a young girl named Cass, the city is turned upside down looking for her. Harley, Huntress, Black Canary and Renee Montoya's paths collide, and the unlikely foursome have no choice but to team up to take Roman down.
Cathy Yan (Dead Pigs) is directing Birds of Prey (And the Fantabulous Emancipation of One Harley Quinn) from a script by Christina Hodson (Bumblebee) with Margot Robbie reprising her Suicide Squad role as Harley Quinn alongside Mary Elizabeth Winstead (Fargo) as The Huntress, Jurnee Smolett-Bell (Underground) as Black Canary, Rosie Perez (Fearless) as Renee Montoya, Ella Jay Basco (Grey's Anatomy) as Cassandra Cain, Ewan McGregor (Christopher Robin) as Black Mask, Chris Messina (Sharp Objects) as Victor Zsasz, Ali Wong (Black Box), Robert Catrini (Jack Reacher: Never Go Back), Steven Williams (The Chi), Dana Lee (Dr. Ken), Francois Chau (The Expanse, The Tick) and Matthew Willig (The Ballad of Buster Scruggs). It is set for release on February 7th 2020.