After the record-breaking trailer premiere, Mortal Kombat fans were left wanting more of the characters teased in the upcoming movie reboot – specifically Chin Han's Shang Tsung, the film's main villain. Now, thanks to Total Film, we have our first full look at the sorcerer and Outworld's Emperor with an image which also looks to feature Tadanobu Asano's Raiden in the foreground.
In the Game Radar/Total Film piece, director Simon McQuoid gushed about the film's brutality, calling a gory visual effects scene he saw that day like something he'd see on "Christmas morning."
"It's unapologetically brutal," said McQuoid. "We spent a lot of time talking about blood and what it looks like, but we just wanted to do it in a smart way. We have to make it mean something, and we have to make you care. When we need to push it to 10, we definitely pushed it to 10, so there was no one shying away from that. And there's one moment I saw today that had me leaping for joy. It's like Christmas morning every day in the editing suite at the moment – I go in, and the effects company have revved everything up… I just can't wait for you all to see it."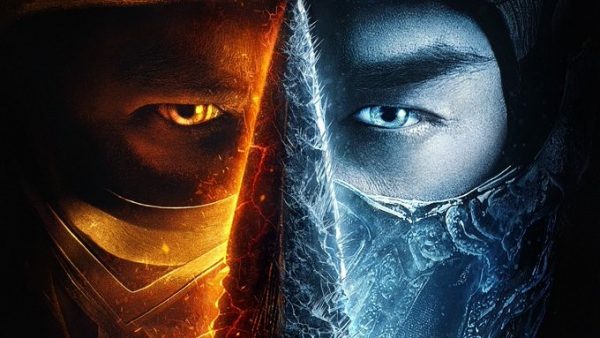 Mortal Kombat is scheduled for a simultaneous release in theaters and on HBO Max this April 16th and stars Lewis Tan (Deadpool 2) as Cole Young; Jessica McNamee (The Meg) as Sonya Blade; Josh Lawson (Bombshell) as Kano; Tadanobu Asano (Midway) as Lord Raiden; Mehcad Brooks (Supergirl) as Jackson "Jax" Bridges; Ludi Lin (Aquaman) as Liu Kang; with Chin Han (Skyscraper) as Shang Tsung; Joe Taslim (Star Trek Beyond) as Bi-Han and Sub-Zero; and Hiroyuki Sanada (Skyscraper) as Hanzo Hasashi and Scorpion; Max Huang as Kung Lao; Sisi Stringer as Mileena; Matilda Kimber as Emily Young; and Laura Brent as Allison Young.