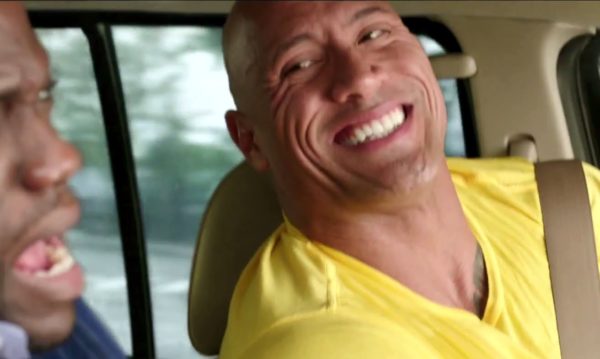 Universal Pictures and Legendary Entertainment have come out on top in a heated bidding war for Red Notice, a new tentpole action film project which will reunite Central Intelligence and Skyscraper director Rawson Marshall Thurber and star Dwayne Johnson.
The deal, described as "easily" the biggest of the year for any Hollywood movie studio, saw Universal and Legendary pipping Warner Bros., Paramount, Sony and Netflix for the rights, and will see Johnson reportedly netting a payday in the region of $20 million.
Plot details are being kept under wraps, but it is described as "a globe-trotting heist thriller designed as a two-hander for Johnson and another star yet to be set." Johnson, who is also serving an a producer, has apparently rejigged his schedule so that production can begin early in 2019 for release the following year.
SEE ALSO: You'll believe Dwayne Johnson can fly in the Skyscraper trailer
As always, Johnson has a packed slate, with Skyscraper set to open on July 13th and several projects on the horizon including the Fast & Furious spinoff and Jumanji: Welcome to the Jungle sequel.
Via Deadline