We've heard on several occasions from director Simon Kinberg that X-Men: Dark Phoenix will be more "grounded" than past instalments in the main X-Men franchise, in an effort to "course correct" the series after the mixed reception to 2016's X-Men: Apocalypse.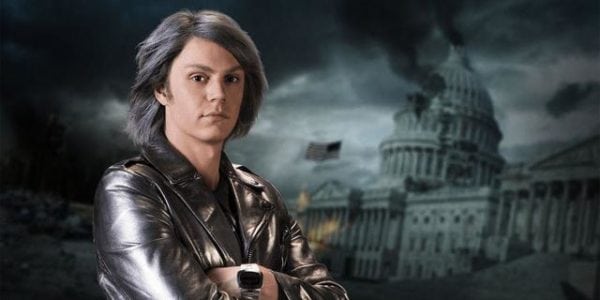 Now, in an interview with Collider, actor Evan Peters – who plays the speedster Quicksilver – has revealed that Dark Phoenix is much less "goofy" than Apocalypse, and is closer in tone to 2011's quasi-reboot X-Men: First Class.
"I think it's the classic X-Men: First Class tone, where there's a bit of humor thrown in there, but it's much darker than the previous one, Apocalypse. Apocalypse was the '80s, so there was a lot of room for goofy stuff in there. This one is a much more serious film about the internal struggle of Phoenix and Jean, so it's a dramatic film. There's nothing very comedic about it, other than the few moments that are in there. I think it's gonna be a powerful one. It's Dark Phoenix. I think it's gonna be darker than we're used to. It's gonna be a change, but it's gonna be fun for everybody."
SEE ALSO: SPOILERS: X-Men: Dark Phoenix plot details surface following test screening
Peters also praised his experience working with long time X-Men writer and producer Simon Kinberg, who is making his directorial debut with the movie:
"It was incredible. He was very prepared and he knew what he was doing. He's surrounded himself with a great team that's been there for years. Everybody knows each other. It was a great environment for him to step forward. He knows the characters and story better than anyone because he wrote it. I think it was easy for him and it was very calm. It's always been a fun experience, but it was also a calm experience, this time around, which was a relief. I'm sure there was a lot of pressure on him, but he's such a nice guy and so cool. You didn't see him being stressed or nervous, at all, on set, so it was very cool."
X-Men: Dark Phoenix is set for release on February 14th 2019 and sees Simon Kinberg directing a cast that includes franchise veterans Michael Fassbender (Magneto), James McAvoy (Professor X), Jennifer Lawrence (Mystique), Nicholas Hoult (Beast), Alexandra Shipp (Storm), Sophie Turner (Jean Grey), Tye Sheridan (Cyclops), Kodi Smit-McPhee (Nightcrawler) and Evan Peters (Quicksilver) alongside new additions Jessica Chastain (Molly's Game) and Lamar Johnson (Kings).