Late last year it was reported that a number of Marvel's female stars had been chatting to Marvel Studios chief Kevin Feige about the possibility of an all-female team-up movie.
Although it has since been claimed by Thor: Ragnarok star Tessa Thompson that the conversation was "an offhand thing" and blown out of proportion, talk of a team-up movie bringing together Marvel's Mightiest Superheroines refuses to die down.
Having become the first female Marvel hero to share top billing in an MCU movie with Ant-Man and the Wasp, actress Evangeline Lilly has now been asked whether she'd be interested in leading a team of female Avengers, and while she admitted she would "love" to do so, she also has a better candidate in mind.
"Well, it seems only natural Captain Marvel would lead because she is a general?," Lilly tells Pop Buzz. "And she's the captain. And Captain America leads the other Avengers, right, so maybe Captain Marvel would lead. I'd think so."
With Phase Four of the MCU expected to see big changes to the status quo, and a shift in focus away from the original Avengers, it's very possible that we could see Brie Larson's Carol Danvers leading a team of Earth's Mightiest Heroes at some point in the near future. Whether or not the roster would be composed entirely of women though remains to be seen.
SEE ALSO: Evangeline Lilly pushed to increase the romance in Marvel's Ant-Man and the Wasp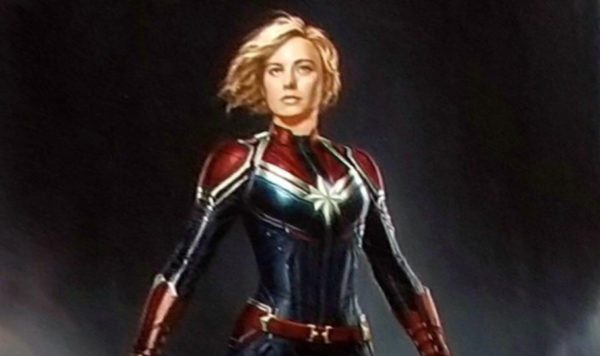 From the Marvel Cinematic Universe comes Ant-Man and The Wasp, a new chapter featuring heroes with the astonishing ability to shrink. In the aftermath of Captain America: Civil War, Scott Lang grapples with the consequences of his choices as both a super hero and a father. As he struggles to rebalance his life with his responsibilities as Ant-Man, he's confronted by Hope van Dyne and Dr. Hank Pym with an urgent new mission. Scott must once again put on the suit and learn to fight alongside the Wasp as the team works together to uncover secrets from the past.
Ant-Man and the Wasp sees Peyton Reed returning to the director's chair and stars Paul Rudd (Scott Lang), Evangeline Lilly (Hope Van Dyne), Michael Douglas (Hank Pym), Michael Pena (Luis), David Dastmalchian (Kurt), Abby Ryder Fortson (Cassie Lang), Judy Greer (Maggie), Bobby Cannavale (Paxton) and T.I. (Dave), while new additions to the cast include Michelle Pfeiffer as Janet Van Dyne, Laurence Fishburne as Dr. Bill Foster/Goliath, Hannah John-Kamen as The Ghost, Walton Goggins as Sonny Burch and Randall Park as Jimmy Woo.