After coming in for some criticism during the early days of the Marvel Cinematic Universe with regards to a lack of representation, Marvel Studios has made huge strides in recent years – culminating of course with February's Black Panther, a movie that has been hailed as a cultural milestone, and one that pulled in over $1.34 billion around the globe.
Speaking to The Hollywood Reporter, Chadwick Boseman has been reflecting on his role as T'Challa, as well as revealing that Marvel was initially hesitant about him adopting an African accent for his first appearance in Captain America: Civil War, something the actor felt would have been a "deal-breaker".
"They felt that it was maybe too much for an audience to take," said Boseman. "I felt the exact opposite — like, if I speak with a British accent, what's gonna happen when I go home? It felt to me like a deal-breaker. I was like, 'No, this is such an important factor that if we lose this right now, what else are we gonna throw away for the sake of making people feel comfortable?'"
As the reception to the character – and indeed the whole Wakandan aspect of the MCU – has since proven, Boseman was correct in his assessment, and Marvel certainly made the right decision by listening to their star.
SEE ALSO: Marvel's Avengers: Black Panther's Quest gets a trailer
SEE ALSO: Marvel to push hard for Black Panther Best Picture nomination at the Oscars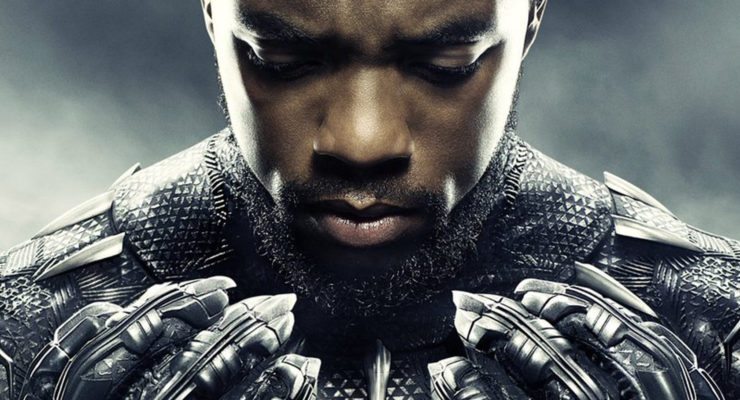 After the events of Captain America: Civil War, King T'Challa returns home to the reclusive, technologically advanced African nation of Wakanda to serve as his country's new leader. However, T'Challa soon finds that he is challenged for the throne from factions within his own country. When two foes conspire to destroy Wakanda, the hero known as Black Panther must team up with C.I.A. agent Everett K. Ross and members of the Dora Milaje, Wakandan special forces, to prevent Wakanda from being dragged into a world war.
Black Panther sees Ryan Coogler (Creed) directing Chadwick Boseman as T'Challa alongside Lupita Nyong'o as Nakia, Michael B. Jordan as Erik Killmonger, Danai Gurira as Okoye, Winston Duke as M'Baku, Forest Whitaker as Zuri, Daniel Kaluuya as W'Kabi, Angela Bassett as Ramonda, Florence Kasumba as Ayo, Martin Freeman as Everett Ross, Andy Serkis as Ulysses Klaue, Letitia Wright as Shuri, Sterling K. Brown as N'Jobu, John Kani as King T'Chaka and Nabiyah Be as Linda.