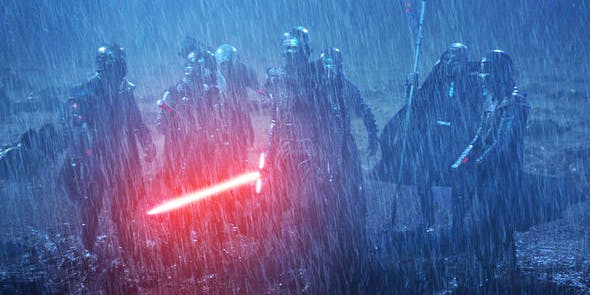 As we continue to wait patiently for some official news on Star Wars: Episode IX (a title… a teaser… anything…), the folks at Making Star Wars have shared some new plot rumours for J.J. Abrams' closing chapter of the Sequel Trilogy.
As always, we advise taking these with a pinch of salt, but Making Star Wars has proven itself to be reliable in the past, so potential spoilers follow…
According to the site, Episode IX will see Supreme Leader Kylo Ren assembling private armies and militia in order to fend off any opposition to his rule. However, he will then find himself facing a new threat from 'The Beyond' – presumably either a place in the Unknown Regions (an uncharted part of the galaxy where the First Order built itself up out of the ashes of the Empire), or maybe even a place beyond the edges of the galaxy far, far away.
SEE ALSO: BB-8 wraps filming on Star Wars: Episode IX
Apparently the Knights of Ren have been away in 'The Beyond', for reasons unknown (except to explain their absence during the events of Star Wars: The Force Awakens and Star Wars: The Last Jedi?). Apparently their return will be of extreme importance to the plot, as will this "new threat" that will ultimately force Kylo Ren to reunite with Rey. Whether this threat follows the Knights of Ren, or the Knights of Ren themselves are the threat, is a little unclear.
So, what do we make of these rumours? Well, seeing as we have no idea what Abrams and Lucasfilm have in store for us, it's hard to say – although it certainly seems a strange decision to wait until the third and final chapter of a trilogy to introduce a major new threat. Although, as we know, Disney and Lucasfilm had no overarching plan for the Sequels prior, and Rian Johnson was given free reign to take the story wherever he wanted with The Last Jedi, which could potentially have scuppered any plans that Abrams originally set out back when he first started working on The Force Awakens (we're looking at you, Snoke and Rey's Parents).
Anyway, what do you make of these rumours? Do they sound interesting? Let us know your thoughts in the comments or tweet us @FlickeringMyth…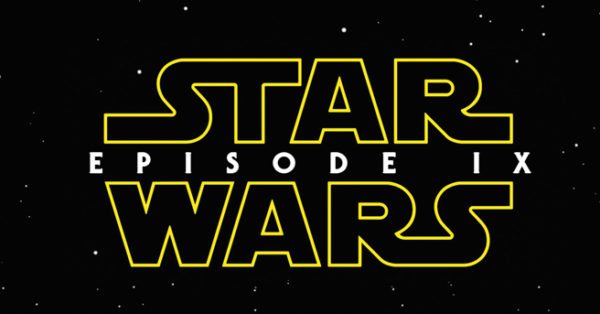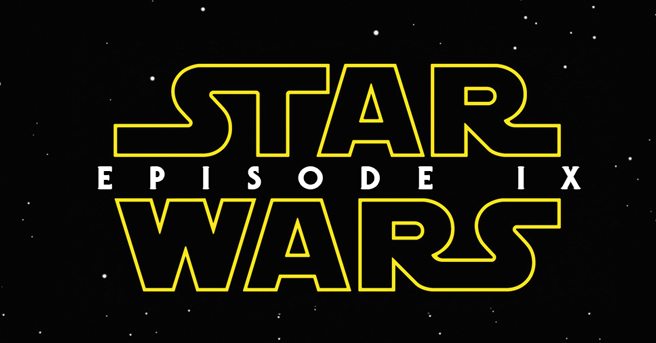 Star Wars: Episode IX is set for release on December 20th 2019 with J.J. Abrams (Star Wars: The Force Awakens) directing a cast that includes Star Wars veterans Daisy Ridley (Rey), Adam Driver (Kylo Ren), John Boyega (Finn), Oscar Isaac (Poe Dameron), Lupita Nyong'o (Maz Kanata), Domhnall Gleeson (General Hux), Kelly Marie Tran (Rose Tico), Joonas Suotamo (Chewbacca), Billie Lourd (Lieutenant Connix), Greg Grunberg (Snap Wexley), Mark Hamill (Luke Skywalker), Anthony Daniels (C-3PO), Billy Dee Williams (Lando Calrissian) and Carrie Fisher (Leia Organa) as well as new additions Naomi Ackie (Lady Mabeth), Richard E. Grant (Logan), Dominic Monaghan (Lost), Matt Smith (Doctor Who) and Keri Russell (The Americans).