EJ Moreno looks at a selection of good horror movies from the 1990s and 2000s that critics hated…
As film critics, we don't always "get it right" when looking at films. There's been plenty of times I've disliked a movie on its first viewing and have grown to love it over time. It seems like no other genre receives that treatment and overall odd critical reception than horror movies.
Throughout the genre's history, far too many horror classics didn't get their fair shake when it came to critics. While many have gained cult classic status, it doesn't detract from that pesky Rotten Tomatoes score. We've all ventured onto the site to see one of our favorite films and were shocked by its low score. That's what this list is all about.
We'll look at seven horror films with negative scores on Rotten Tomatoes that are far too good for that reaction. While no one should hold scores on a review-aggregation website to heart, we have films that deserve love…
Honorable Mentions:
Saw (50%)
Return of the Living Dead Part II (5%)
Dead Silence (20%)
Nightbreed (51%)
Most of the films included would be labeled a cult classic at the very least, but none capture that title more than Nightbreed. Director and horror icon Clive Barker brings you to his nightmare-ish world and crafts one of the most unique films of the 90s.
To quote another Barker classic, there are such sights to see here. From the monstrously good special effects to its Gothic aesthetic, you quickly get lost in Aaron Boone's adventure into Midian with the titular Nightbreed. The acting is a bit all over the place, same with the plot, which was a significant criticism at the time, but it adds to the dream/nightmare quality overall.
Sadly, Clive Barker had complicated feelings about the film, some of which were rectified with a recent director's cut. That cut of the film also helped the reception of the cult classic, giving Nightbreed its long-due praise.
Event Horizon (33%)
Thinking about Paul W. S. Anderson's Event Horizon, all that comes to mind is a Back to the Future quote. This is pure "you aren't ready for that, but your kids are gonna love it," as the sci-fi horror has aged so well.
The brutality on display was in the wrong era as the 90s tried to clean up the gore, but it works perfectly post-torture porn. The same goes with the bizarre narrative choices, which don't bother as many folks now; it's basically the motto for A24. The recent critical reevaluation is refreshing, and you can see its imprint all over modern space horror.
You can slide this movie into the current fall movie, and it would place well for the folks who eat up Alex Garland and Brandon Cronenberg. It would still hit cult status, but we'd see audiences and critics "get it" finally.
Tales From The Hood (58%)
Throughout film history, some critics have struggled to connect to films "not made for them." Specifically, Black cinema has often been mistreated by critics, and that doubles down for the often maligned but rare Black horror film. Case in point: 1995's Tales From The Hood.
Before Jordan Peele seemingly made it okay for critics to venture into a horrifying world outside their own, Rusty Cundieff's horror anthology gave us a perfect look. Each segment in this anthology sheds light on a struggle, mixing satire and terror effortlessly. The 'Boys Do Get Bruised' short significantly cuts deep, but they all work well.
Don't even get us started on the segment with Clarence Williams III; pure genius. The acting can be a bit too "90s" for modern audiences, but that doesn't excuse the misreading this film received upon release.
Halloween H20: 20 Years Later (54%)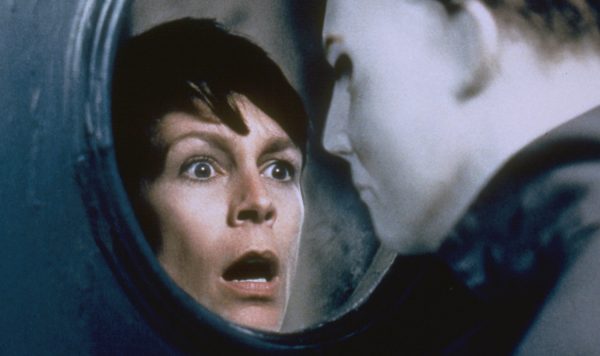 The only sequel to appear on this list and quite a few could've been placed, but Halloween H20 gets the time to shine for a few reasons. Given the recent Blumhouse requel trilogy and the power of hindsight, we were all too hard on this trendsetting film.
Everything we saw in modern Halloween films was formulated in this installment. If it's ignoring the sequels or the "Laurie is an overbearing mom" gimmick, it's all in Halloween H20 but done much better. The most important thing this film does right is giving Jamie Lee Curtis far more to do and making her face-off with Michael more thrilling.
Sure, it reeks of that post-Scream meta humor, but it at least gives the film charm. Sadly, it didn't sit well with franchise fans then, but time has helped Halloween H20 a bit. It's aged well, even if it reeks of 90s-ness.
Final Destination (36%)
For as many sequels as we received after this movie and its overall place in pop culture, Final Destination being so low is shocking. It's mostly likely because the film has 97 reviews, but reviews at the time weren't kind to this, some even calling it a "waste of a decent premise."
That seems like an unfair analysis, especially considering how other entries go for torture porn-style shocks instead of focusing on the characters. Final Destination really gets it right by giving us a group we can care about, led by the great Devon Sawa, and doesn't allow the kills to outshine the story. It's not a Hitchcock plot, but it's a tight thriller.
With a new installment looming, it's a perfect time to revisit this 2000 classic. It's not just a bland rip-off of Scream, and it blends a supernatural plot with such strong horror tropes; you can't go wrong with this. For a solid double feature, its 2003 sequel is also underrated.
Hostel (59%)
If Final Destination and its airport opener give you a look at a pre-9/11 world, Hostel is the crude reality of what the tragic event did to everyone. The film is a bleak look at America's relationship with foreign countries, which also lends itself to sleek commentary on exploitation.
You'd be surprised at how intelligent Eli Roth's second film could be once you look past all the boobs and brutality. Unsurprisingly, not every critic was a massive fan of the film's gore; even hardcore horror fans were shocked by how far the film could go. Hostel puts so much in your face and asks you to accept it, which many of us did.
It is surprising to see that this is the highest-rated film on the list, but that's also a testament to the film's lasting impression. If you watched it then or taking a trip back to this world now, you'll find how much Hostel balances the line between shock and art well.
The Strangers (48%)
You should've seen the shock upon discovering The Strangers was scored Rotten. Again hindsight is powerful, but this film seemingly took over the horror community and mainstream audiences when it dropped in 2008. But sadly, it wasn't the critical darling you'd expect.
What also felt shocking was how low the score was, with nearly 200 reviews, which shows that most critics didn't get it then. You'd think a film that traded insane violence with atmosphere and tension would've won over those tired of things like Saw & Hostel, but it wasn't what folks expected. That reception has changed over time.
Now, many of us see The Strangers as the quiet and tense horror film it was, something that is all the rage now. It didn't take everyone so long to get it as pundits the year after praised it for its scares and even labeled it a "modern-day slasher classic."
SEE ALSO: Underrated 00s Cult Classics Worth Revisiting
What horror film has shocked you with its negative critical reception? Is there a horror film we missed that needs a reevaluation? Reach out to us via social media @FlickeringMyth and share your thoughts…
EJ Moreno