Jason Statham battles the prehistoric Megalodon this week with the release of the shark thriller The Meg, and director Jon Turteltaub has been chatting to Bloody Disgusting about the movie, revealing that he originally shot a lot of gory material that ended up on the cutting room floor to avoid an R-rating.
"I am so disappointed the film wasn't more bloody or disgusting," said Turteltaub. "My wife is glad about it and I'm glad my kids can see the movie, but the number of really horrifying, disgusting and bloody deaths we had lined up that we didn't get to do is tragic. There was some really good shit that didn't survive to the final cut."
"We shot or even did a lot of visual effects for [gory scenes]," he continued. "We just realized there's no way we're keeping this PG-13 if we show this. It's too fun a movie to not let people who don't like blood and people who are under, say, 14 years old into the theater. I was very hesitant to cut out a lot of blood and gore. I wouldn't have if I thought it was wrecking the story but it wasn't. It still looked okay."
SEE ALSO: Jason Statham, Li Bingbing and Ruby Rose featured on The Meg character posters
Turteltaub went on to discuss one scene in particular that was deemed too graphic, stating that: "I don't want to spoil too much but there was a death in the movie of one of the leading characters where you thought he was still alive and you realized it was only his head. Then the reveal that that was all that was left was awesome, but needless to say quite a few people told us it was creepy and I had to cut it."
Unfortunately, Turteltaub has ruled out the possibility of a unrated home entertainment release due to the cost necessary to complete the visual effects: "The problem nowadays with those unrated DVDs is you used to have a bunch of scenes that were easy to either shoot or leave on the cutting room floor. Now to finish a scene costs millions in VFX. No one's going to be spending millions of dollars just to have a little extra bonus footage."
SEE ALSO: Jason Statham promises to make The Meg bleed in new TV spot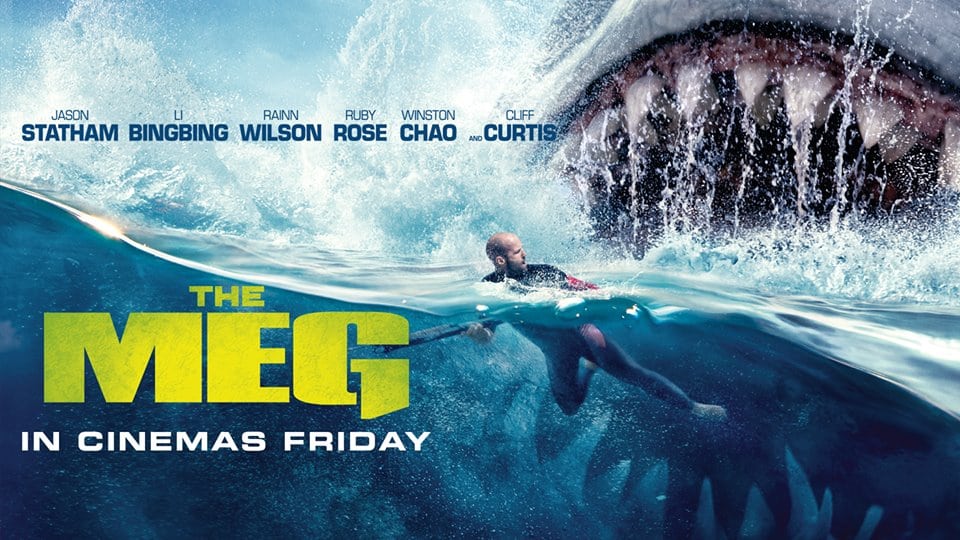 A deep-sea submersible—part of an international undersea observation program—has been attacked by a massive creature, previously thought to be extinct, and now lies disabled at the bottom of the deepest trench in the Pacific…with its crew trapped inside. With time running out, expert deep sea rescue diver Jonas Taylor (Jason Statham) is recruited by a visionary Chinese oceanographer (Winston Chao), against the wishes of his daughter Suyin (Li Bingbing), to save the crew—and the ocean itself—from this unstoppable threat: a pre-historic 75-foot-long shark known as the Megalodon. What no one could have imagined is that, years before, Taylor had encountered this same terrifying creature. Now, teamed with Suyin, he must confront his fears and risk his own life to save everyone trapped below…bringing him face to face once more with the greatest and largest predator of all time.
The Meg is set for release on August 10th and features a cast that includes Jason Statham, Li Bingbing, Wintson Chao, Cliff Curtis, Rainn Wilson, Ruby Rose, Robert Taylor, Masi Oka, Jessica McNamee, Page Kennedy, Olafur Darri Olafsson and Sophia Shuya Cai.