According to TMZ, Warner Bros. and DC Films' Joker movie is under investigation by the Screen Actors Guild after receiving a complaint that the production has been mistreating extras.
As we've seen in recent set photos, the film has been shooting scenes at a Brooklyn subway station, and as the site reports, it is alleged that extras were locked in a subway car for over three hours and denied their break after two hours of work. Apparently the extras resorted to banging on the subway doors for toilet breaks, and had to resort to urinating between the cars onto the tracks.
The SAG reportedly received a complaint regarding the break violation, and will now continue to monitor the Joker set during the remainder of the production.
SEE ALSO: Former DC boss says Joker movie is "what DC should have been doing since Nolan"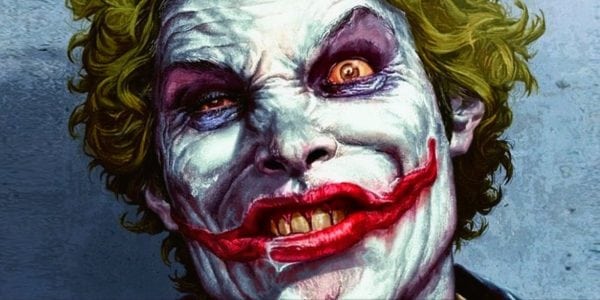 Joker centers around the iconic arch nemesis and is an original, standalone story not seen before on the big screen. Todd Phillips' exploration of Arthur Fleck (Joaquin Phoenix), a man disregarded by society, is not only a gritty character study, but also a broader cautionary tale.
Joker is set for release on October 4th 2019 and stars Joaquin Phoenix (The Sisters Brothers), Robert De Niro (Goodfellas), Zazie Beetz (Deadpool 2), Bill Camp (Red Sparrow), Frances Conroy (American Horror Story), Brett Cullen (Narcos), Glenn Fleshler (Billions), Douglas Hodge (Penny Dreadful), Marc Maron (GLOW), Josh Pais (Motherless Brooklyn), and Shea Whigham (Kong: Skull Island).