Potential (minor) Avengers 4 spoilers follow…
While Marvel Studios is doing a fantastic job of keeping any and all details relating to Avengers 4 tightly under wraps (including the title!), two persistent rumours about the Avengers: Infinity War follow-up are that it will see the surviving members of Earth's Mightiest Heroes using time travel to try and undo 'The Snap', and that there'll be a time jump between the two movies.
With regards to the latter, Gwyneth Paltrow has previously let slip that Pepper Potts and Robert Downey Jr.'s Tony Stark are married with a child, while teenager Emma Fuhrmann (Blended) has been cast as an older version of Scott Lang's (Paul Rudd) daughter Cassie, played by Abby Ryder Fortson in Ant-Man and the upcoming sequel Ant-Man and the Wasp.
Both of these lend weight to the fact that there'll be a fairly substantial gap in time between Infinity War and Avengers 4 (certainly more than the one-year real time gap), and now a report from SuperBrosMovies claims that things will actually pick up five years after the closing credits of this year's smash hit blockbuster:
Avengers 4 starts YEARS after Infinity War. Not just a few months later as some people were hoping for. Sorry guys.

— Daniel R (@DanielRPK) October 7, 2018
Five.

— Daniel R (@DanielRPK) October 7, 2018
Now, this is all rumour for the time being, but a five year gap certainly makes sense given the age difference between the two Cassie Lang actresses, and would allow Marvel to really explore how the world – and indeed, the universe – has changed following Thanos' victory in Avengers: Infinity War, and how our heroes have been impacted by their devastating defeat at the hands of the Mad Titan.
SEE ALSO: Mark Ruffalo's "bleeped" Avengers 4 title reveal is The Last Avenger
SEE ALSO: Chris Evans wraps production on Avengers 4, and says goodbye to the role of Captain America?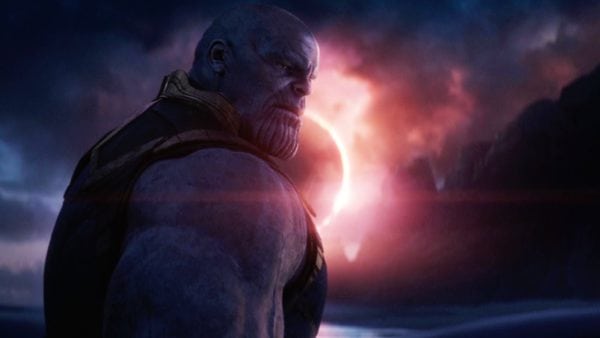 An unprecedented cinematic journey ten years in the making and spanning the entire Marvel Cinematic Universe, Marvel Studios' "Avengers: Infinity War" brings to the screen the ultimate, deadliest showdown of all time. The Avengers and their Super Hero allies must be willing to sacrifice all in an attempt to defeat the powerful Thanos before his blitz of devastation and ruin puts an end to the universe.
Avengers: Infinity War stars Robert Downey Jr. (Iron Man), Chris Evans (Captain America), Mark Ruffalo (Hulk), Chris Hemsworth (Thor), Scarlett Johansson (Black Widow), Chadwick Boseman (Black Panther), Tom Holland (Spider-Man), Sebastian Stan (Winter Soldier), Anthony Mackie (Falcon), Paul Bettany (Vision), Elizabeth Olsen (Scarlet Witch), Don Cheadle (War Machine), Josh Brolin (Thanos), Benedict Cumberbatch (Doctor Strange), Benedict Wong (Wong), Chris Pratt (Star-Lord), Zoe Saldana (Gamora), Dave Bautista (Drax), Bradley Cooper (Rocket), Sean Gunn (Rocket), Vin Diesel (Groot), Karen Gillan (Nebula), Pom Klementieff (Mantis), Tom Hiddleston (Loki), Samuel L. Jackson (Nick Fury), Cobie Smulders (Maria Hill), Benicio Del Toro (The Collector), Danai Gurira (Okoye), Letitia Wright (Shuri), Winston Duke (M'Baku), Terry Notary (Cull Obsidian), Tom Vaughan-Lawlor (Ebony Maw), Carrie Coon (Proxima Midnight), Michael James Shaw (Corvus Glaive) and Peter Dinklage (Eitri).