Last year it was reported that Henry Cavill was parting ways with the DC Extended Universe, having failed to reach an agreement with Warner Bros. and DC Films to reprise his role as Superman for a cameo in April's Shazam! movie.

There's been a number of conflicting reports about Cavill's status in the months since, and if a new rumour from We Got This Covered is to be believed, the Man of Steel will be making an appearance in Shazam! – only it won't be Cavill in the suit, but rather a body double.
Here's what the site claims:
"The Man of Steel's appearance comes at the end of Billy Batson's new film as part of the payoff to a running joke. Throughout the movie, it's said that Billy's friend and foster brother Freddy Freeman has been asking Billy to show up at his school in the Shazam persona in order to prove to all of Freddy's classmates that he knows the hero.
"In the final scene, Shazam finally makes an appearance, before saying that he brought another friend with him. At this point, Superman walks into the room, but since Cavill isn't looking ready to return anytime soon, the film will allegedly use a body double that doesn't show Clark Kent's face."
Now, we have no idea if there's any merit to this rumour, but it had been widely reported on numerous that Warner Bros. was keen to feature the Man of Steel in Shazam!, and it would certainly be possible to pull off the above scene without Cavill (shooting from behind looking out at the school children, or a shot of his cape, etc.).
All we'll ask, Warner Bros., is please don't try and CGI his face! Although in all honesty it couldn't look any worse than Justice League…
SEE ALSO: James Gunn reportedly passed on a Superman movie
SEE ALSO: Henry Cavill's reps deny rumours of Man of Steel 2 contract demands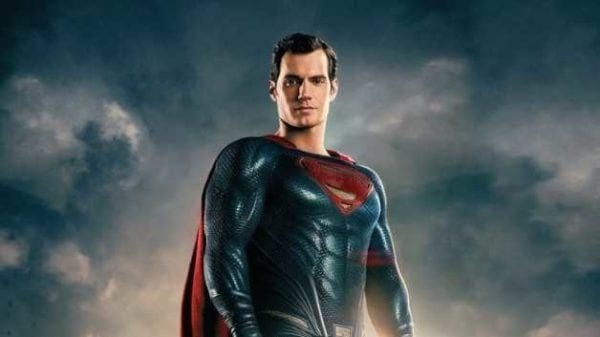 We all have a superhero inside us, it just takes a bit of magic to bring it out. In Billy Batson's (Asher Angel) case, by shouting out one word—SHAZAM!—this streetwise 14-year-old foster kid can turn into the adult Super Hero Shazam (Zachary Levi), courtesy of an ancient wizard. Still a kid at heart—inside a ripped, godlike body—Shazam revels in this adult version of himself by doing what any teen would do with superpowers: have fun with them! Can he fly? Does he have X-ray vision? Can he shoot lightning out of his hands? Can he skip his social studies test? Shazam sets out to test the limits of his abilities with the joyful recklessness of a child. But he'll need to master these powers quickly in order to fight the deadly forces of evil controlled by Dr. Thaddeus Sivana (Mark Strong).
Shazam will see Zachary Levi starring as the titular superhero, with Asher Angel as his young alter-ego Billy Batson, Jack Dylan Grazer as Freddy Freeman, Ian Chen as Eugene Choi, Jovan Armand as Pedro Peña, Grace Fulton as Mary Marvel, Cooper Andrews as Victor Vasquez, Faithe Herman as Darla Dudley, Mark Strong as Dr. Thaddeus Sivana, Djimon Hounsou as the Wizard, Adam Brody as Freddie Freeman, Ross Butler as Eugene Choi, D. J. Cotrona as Pedro Pena, Meagan Good as Darla Dudley, and Michelle Borth as Mary Bromfield. The film is set for release on April 5th 2019.