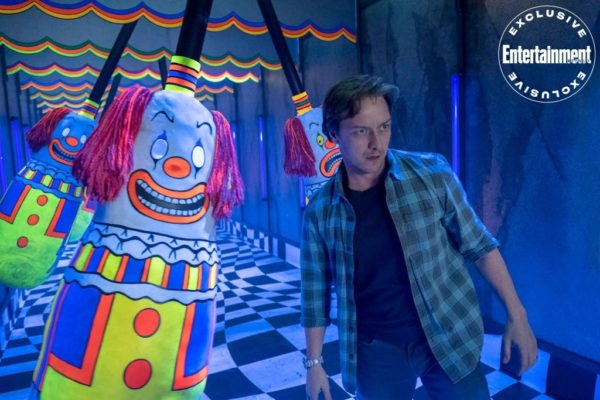 During the latest trailer for It Chapter Two, one of the most memorable sequences was Bill Denbrough (played by James McAvoy) walking through a carnival funhouse and a hall of mirrors to save a young child from Pennywise (Bill Skarsgard).
As it turns out that scene wasn't included in the original script, as McAvoy has revealed in interview with Entertainment Weekly that he requested a sequence that would explore Bill's over his brother's death, which led to the creation of this particular scene.
"We were missing a vital story beat for Bill where he dealt with his guilt that he caused his brother's death," McAvoy states. "I said to [director Andy Muschietti], "What can we do?'…and literally in 50 minutes, he invented a whole new sequence. It was never in the script, and it isn't in the book. It's brilliant."
It Chapter Two is set to be released on 6th September and will see Bill Skarsgard reprising his role as Pennywise the Dancing Clown, while Jessica Chastain (Beverly), James McAvoy (Bill), Bill Hader (Richie), James Ransone (Eddie), Andy Bean (Stanley), Jay Ryan (Ben) and Isaiah Mustafa (Mike) star as the adult versions of The Losers' Club. The younger versions of The Loser's Club includes Jaeden Lieberher, Jeremy Ray Taylor, Sophia Lillis, Finn Wolfhard, Wyatt Oleff, Jack Dylan Grazer, and Chosen Jacobs who are set to reprise their roles from the first movie in flashback sequences.