Liam Hoofe takes a look at ten actors who could play the Clown Prince of Crime in the upcoming Joker origin movie…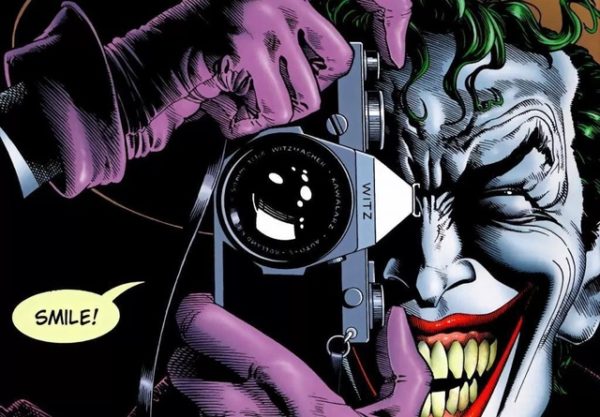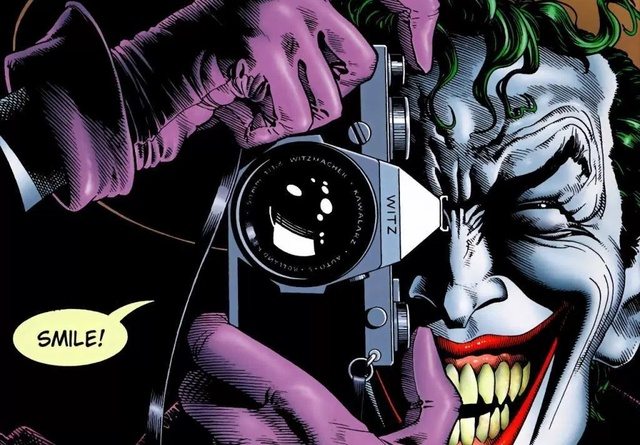 News broke last week that The Hangover director Todd Phillips would be directing a Joker origin movie, produced by Martin Scorsese and not taking place inside the DCEU. The news has been met with a cautious optimism, as despite the talent involved in the film, fans are finding it difficult to shake the image of Jared Leto's Joker from last year's Suicide Squad movie. 

The good news, though, is that Leto will not be involved with the movie and that the role will be recast yet again for the movie. Taking on the role of The Joker is no easy task however and getting the casting correct will be key here. Here is a look at ten actors who could take on the iconic role.
Leonardo DiCaprio 
DiCaprio is probably too old for the role and a part in a comic book movie might be seen as beneath him by some, but it would be foolish to rule him out when you consider who is producing the project. DiCaprio and Scorsese have a long relationship spanning back well over a decade now and DiCaprio has only not been involved in two of his movies since the turn of the Millennium. DiCaprio could bring a serious intensity to the role, giving fans a distinctly different version from Jared Leto's.
DiCaprio would prove a popular choice among fans as well; his pedigree speaks for itself and there is no doubt that he would give a much more complex take on The Joker than we've ever seen before.
Jake Gyllenhaal
When news broke a few years back that Suicide Squad would feature The Joker, many people were desperate to see Jake Gyllenhaal get his hands on the role. Gyllenhaal is an expert at playing dark, unhinged characters – just take a look at his work in Donnie Darko and more recently, Nightcrawler.
While it remains unknown exactly what origin story we will see for The Joker, if it even remotely follows Alan Moore's The Killing Joke, then Gyllenhaal would also be perfect at playing the pitiful husband who is left with no choice put to turn to crime. Watching Gyllenhaal pull off that transformation could even be the performance that finally lands him a much deserved Oscar.
James Franco
James Franco might just be the perfect candidate to play the new Joker. He has had a varied career and had disappeared off the radar somewhat until a few months ago but he has all the qualities needed to play the iconic villain.
Franco is pretty damn good at taking on unhinged characters – check out his work in Spring Breakers, if you don't believe me. He can also bring a lot of comedy to the role and of all the people on this list, that is what really makes him a stand out option.
Franco is also famous for his commitment to, well, everything, and with Heath Ledger's and Jared Leto's infamous method acting to live up to, Franco could just be the perfect candidate.
Michael Keaton 
Okay, so yes, he is probably too old, and yes, this is major stunt casting, but wouldn't it be awesome to see Michael Keaton become the Clown Prince of Crime? Keaton has a long career of playing unhinged characters and his stock has never been higher than it is right now.
After starring in not one, but two best picture winners in the last three years and recently earning plaudits for his performance as The Vulture in Spider-Man: Homecoming, Keaton would be the perfect surprise candidate for the role.
Freddie Highmore
If The Joker we meet in this as yet unnamed movie is going to be younger, then 25-year-old Freddie Highmore could be the perfect candidate.
Highmore started his career out in 2005's Charlie and The Chocolate Factory but has since gone on to really make his mark in the TV series Bates Motel. In the show, Highmore plays a young Norman Bates, who, over the course of five seasons, slowly transforms into the infamous killer from Alfred Hitchcock's Psycho.
Highmore is superb in the role and his transformation is a joy to watch. If the origin story they go for is the one from The Killing Joke, which would be the most popular option, Highmore would be perfectly cast as the young, struggling comedian who naively walks into a world of crime to help his family out.
SEE ALSO: The Joker doesn't need an origin story (or a solo movie)
Click below for the second page…