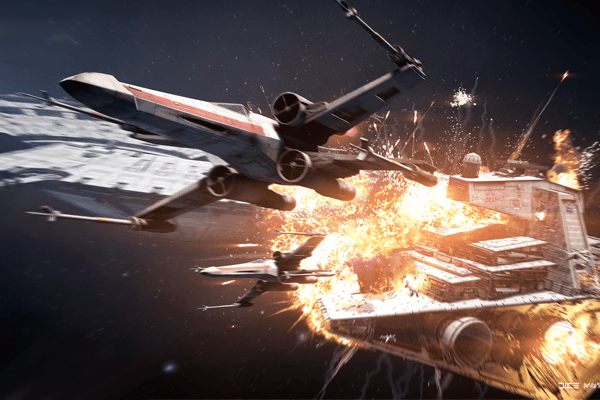 Four years ago, Electronic Arts signed an exclusive deal with Disney and Lucasfilm with regards to the video game rights to the Star Wars franchise, and now if rumours are to be believed, that deal could be about to come to an early end.
According to Cinelinx, Lucasfilm is said to be disappointed with the current deal with EA, which has seen the video game giant release two titles – Star Wars Battlefront and Star Wars Battlefront II. Both have come in for some pretty heavy criticism, with the first attacked for a lack of content, and the sequel coming under fire for its emphasis on microtransactions and loot boxes.
In addition to those embarrassments, EA does not have a Star Wars game ready for release in the 2019 financial year, with Respawn Entertainment's as-yet-unrevealed title not expected to be ready until some time in the 2020 fiscal year. A decision is yet to be made whether to move forward with a third Battlefront, and Amy Henning's (Uncharted) long-gestating title is being completely retooled after EA decided to shut down its Visceral Games development studio.
While this report is unconfirmed, it is said that EA's deal with Lucasfilm has stipulations which will allow the license to be pulled if certain conditions are not met, and Lucasfilm has apparently being putting out the feelers to the likes of Ubisoft and Activision as a potential replacement for EA.
What are your thoughts on the Star Wars video game situation? Would you like to see Lucasfilm moving the license to other developers/publishers? Let us know in the comments below…