Mondo has unveield a rather stunning poster for Amazon Studios and director Luca Guadagnino's highly-anticipated horror Suspiria, produced by artist Sara Deck.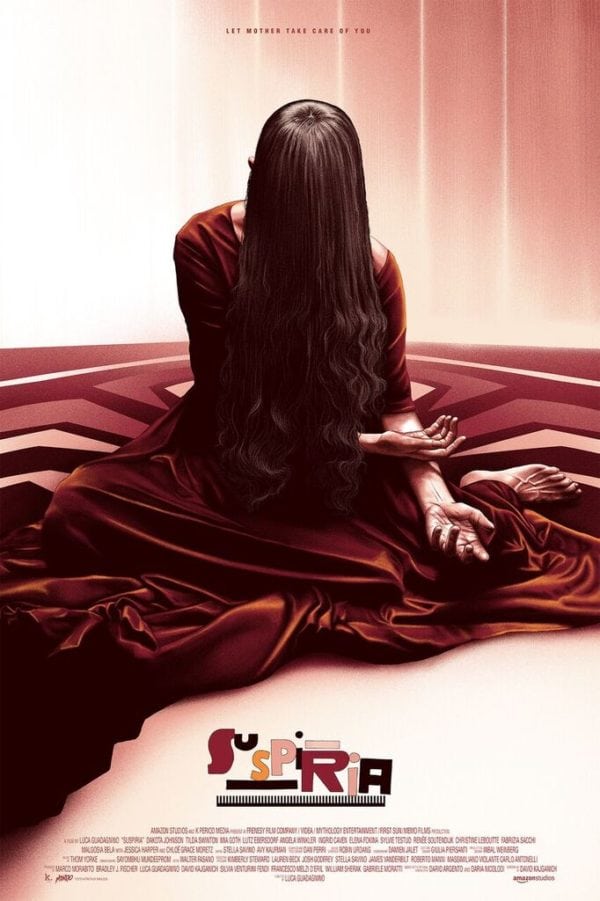 "I can't think of anything more exciting than getting to provide artwork for a film that you were already eagerly anticipating seeing," said Sara Deck. "I will admit to an extreme bout of nerves prior to finally sitting down to work out some concepts for the final print. In the end, Suspiria had ample disturbingly beautiful visuals to offer up, so it was less a struggle and more a pleasure to interpret. Of all of the concepts that I came up with, I am so happy that we went forward with this one. This image to me reflects the unsettling tension surrounding Mme. Blanc and her desire. With palms up imploring the viewer, and face veiled hiding her true intentions. This film is so much more than a remake."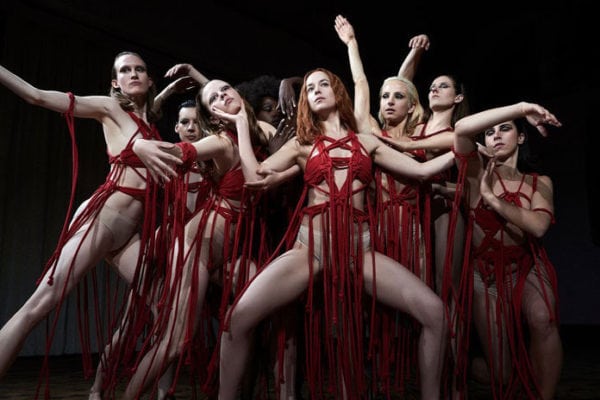 A darkness swirls at the center of a world-renowned dance company, one that will engulf the troupe's artistic director, an ambitious young dancer, and a grieving psychotherapist. Some will succumb to the nightmare. Others will finally wake up.
Suspiria is set for release on November 2nd in the States and on November 16th in the UK and features a cast that includes Dakota Johnson, Tilda Swinton, Mia Goth, Jessica Harper, Chloe Grace Moretz, Renee Soutendijk, and Angela Winkler.