Kevin Feige has revealed why Marvel Studios decided to set Captain Marvel in the 1990s.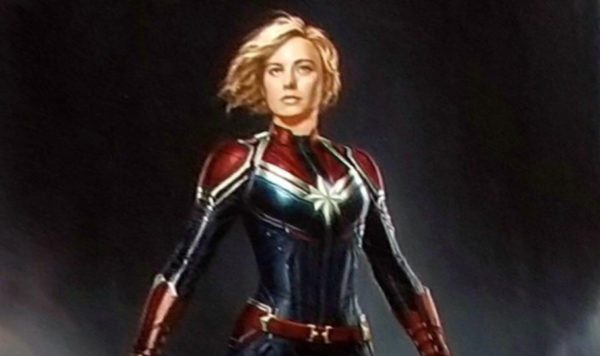 Introducing a new hero into the Marvel Cinematic Universe is always an exciting moment for fans, bringing along an inherent level of intrigue to events. This is no doubt true for Captain Marvel, but the fact that the film is also set in the 90s, adds yet another layer to the film's intrigue.
But why did Marvel Studios decide that the film should be set in the 90s, a considerable time before the game-changing events of Avengers: Infinity War? Well, Kevin Feige explained to The Toronto Sun:
"The answer is, you'll see in the storytelling of the movie. But it allows us to play in an area that we have never played in before and tapping into a '90s action genre was fun for us and being able to see an earlier part of the MCU before Nick Fury knew anything about aliens or anything about super-powered people and also tapping into the Kree-Skrull War, which in the comics was a huge part of the comic mythology, seemed like a fun thing to try and a fun way to give Carol Danvers her own standalone origin story."
Are you satisfied with Feige's explanation? There's no doubt that this move instantly sets the film apart from the rest but it will be interesting to see how Marvel pulls all the pieces together, assuming that Captain Marvel herself will play a big role in current events.
SEE ALSO: Carol Danvers' classic costume and a young Nick Fury featured in leaked Captain Marvel character art
SEE ALSO: Avengers 4 will deliver "a definitive ending", says Marvel's Kevin Feige
The story follows Carol Danvers as she becomes one of the universe's most powerful heroes when Earth is caught in the middle of a galactic war between two alien races. Set in the 1990s, "Captain Marvel" is an all-new adventure from a previously unseen period in the history of the Marvel Cinematic Universe.
Captain Marvel is being directed by Anna Boden and Ryan Fleck (Mississippi Grind) and sees Brie Larson (Kong: Skull Island) leading the cast as Carol Danvers alongside Samuel L. Jackson (The Avengers), Ben Mendelsohn (Rogue One: A Star Wars Story), Djimon Hounsou (Guardians of the Galaxy), Lee Pace (Guardians of the Galaxy), Lashana Lynch (Fast Girls), Gemma Chan (Fantastic Beasts and Where to Find Them), Algenis Perez Soto (Sambá), Rune Temte (Eddie The Eagle), McKenna Grace (I, Tonya), Annette Bening (American Beauty), McKenna Grace (Gifted), Ana Ayora (The Big Wedding), Vik Sahay (Chuck), Kenneth Mitchell (Star Trek: Discovery), Chuku Modo (The Good Doctor), Clark Gregg (The Avengers) and Jude Law (Fantastic Beasts: The Crimes of Grindelwald).