Coinciding with its new trailer today, The LEGO Group has unveiled 19 new tie-in sets for the upcoming animated adventure sequel The LEGO Movie 2: The Second Part; check out the promotional images and details below…
70821 — Emmet and Benny's 'Build and Fix Workshop' – 117 pieces – $19.99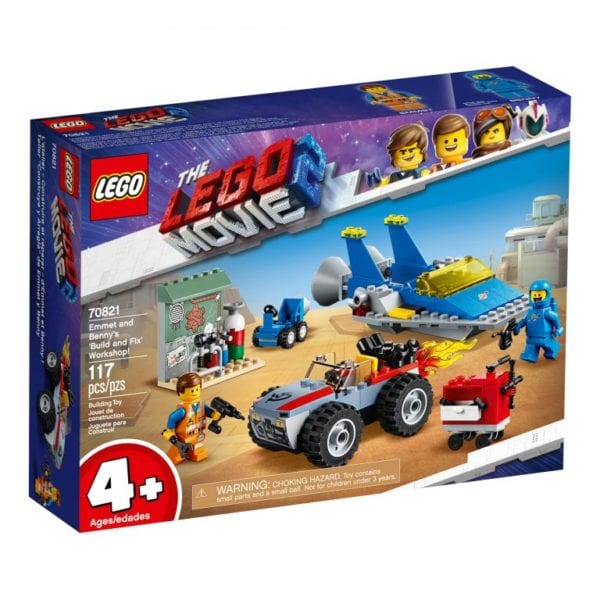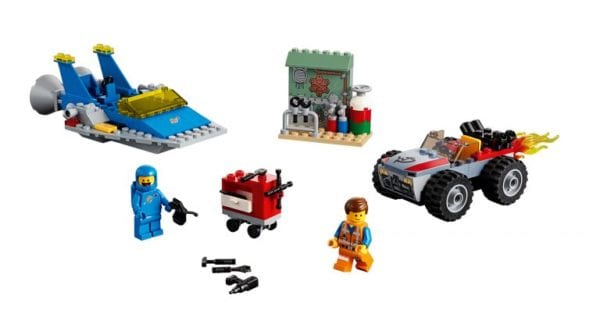 Specially designed for younger builders ages 4 and up, this playset lets kids use the tools to fix Benny's Spaceship and Emmet's Escape Buggy. Kids can "pump gas" into the vehicles and launch them into orbit, then use the spaceship's buggy to explore new planets! Includes Emmet and Benny minifigures.
70822 — Unikitty's Sweetest Friends EVER! – 76 pieces – $9.99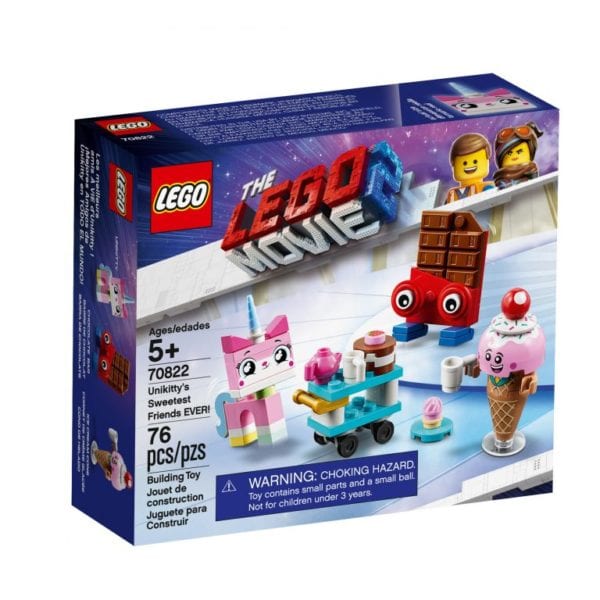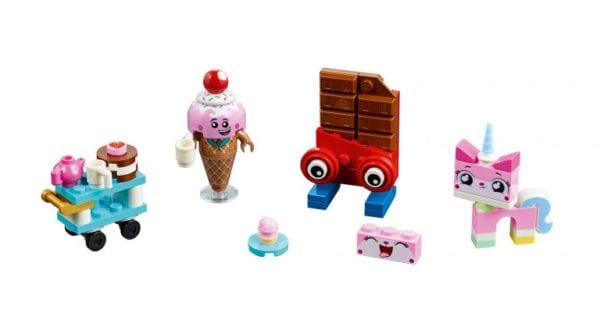 Builders can pretend to enjoy a drink and a snack with this fun building set featuring 3 buildable LEGO MOVIE 2 figures—Unikitty, Ice Cream Cone and Chocolate Bar—plus a tea trolley with teapot, coffee cup and cake accessory elements designed to inspire creative play.
70823 — Emmet's Thricycle! – 173 pieces – $9.99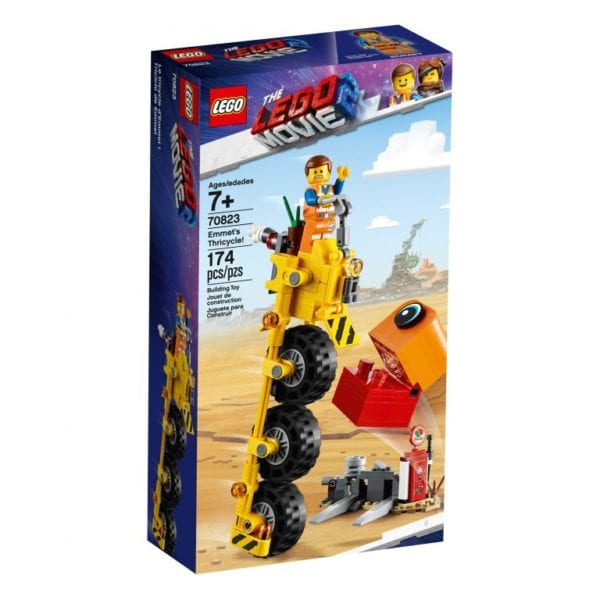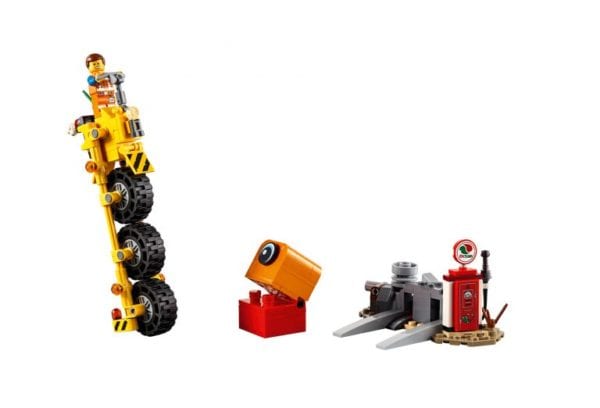 Kids can raise their master-building ability to another level with Emmet's Thricycle! This awesome building set features a minifigure seat, 3 vertically stacked rubber tires and foldout stabilizers. It includes a fuel station, with a buildable gas pump, catapult function and parking spot for the Thricycle, plus THE LEGO MOVIE 2 characters—an Emmet minifigure and a brick-built alien invader with a chomping mouth and rotating cyclops eye. Includes Emmet minifigure and buildable Alien Invader.
70824 — Introducing Queen Watevra Wa'Nabi – 115 pieces – $9.99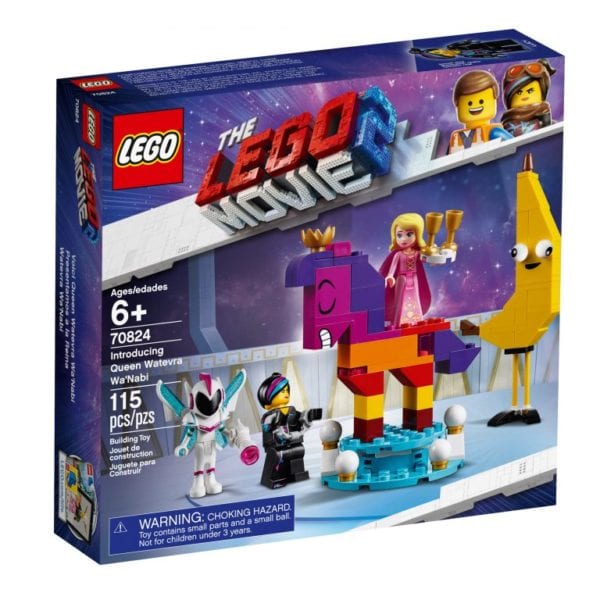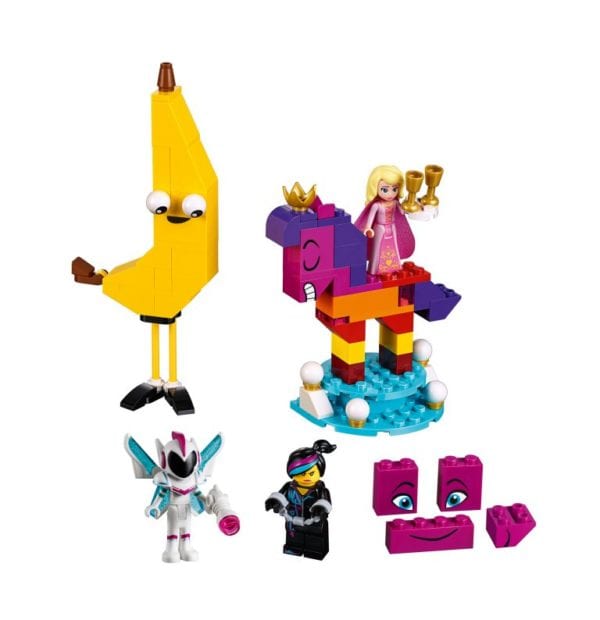 Join Lucy and meet the shape-shifting Queen Watevra Wa'Nabi for the first time with this fun building set that features a brick-built Queen Watevra Wa'Nabi in horse form with a rotating platform, plus 5 interchangeable face expression decorations for rebuilding the shape-shifting queen into pile-of-bricks form. Set also includes a buildable Banarnar character, Sweet Mayhem and Susan minidolls, and a Lucy minifigure.
70825 — Queen Watevra Wa'Nabi's Build Whatever Box! – 455 pieces – $39.99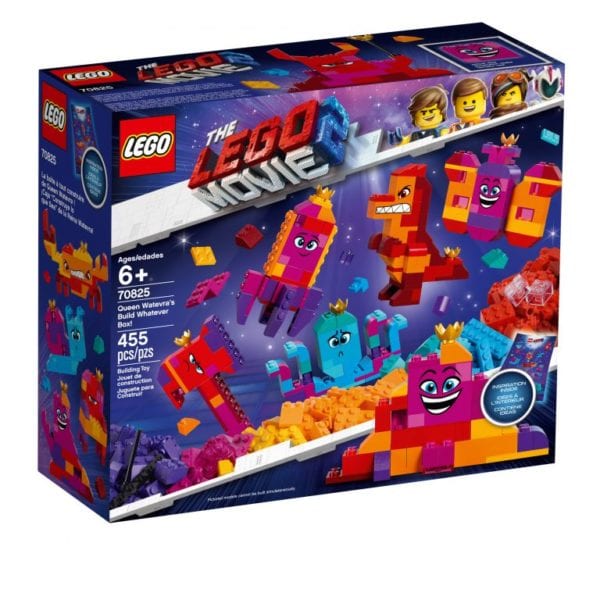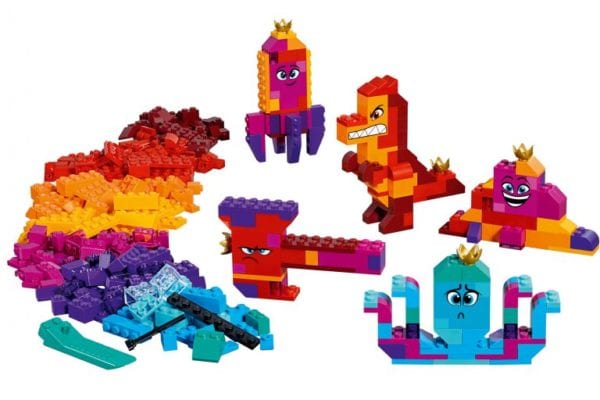 Kids can build and rebuild THE LEGO MOVIE 2 shape-shifting star Queen Watevra Wa'Nabi in 15 different forms with this open-ended creative building box! This set has instructions to build each version of the shape-shifting queen, from a grumpy volcano to a happy butterfly or colorful rocket, and also includes inspirational ideas for young master builders to create their own shapes.
70826 — Rex's Rextreme Offroader – 230 pieces – $29.99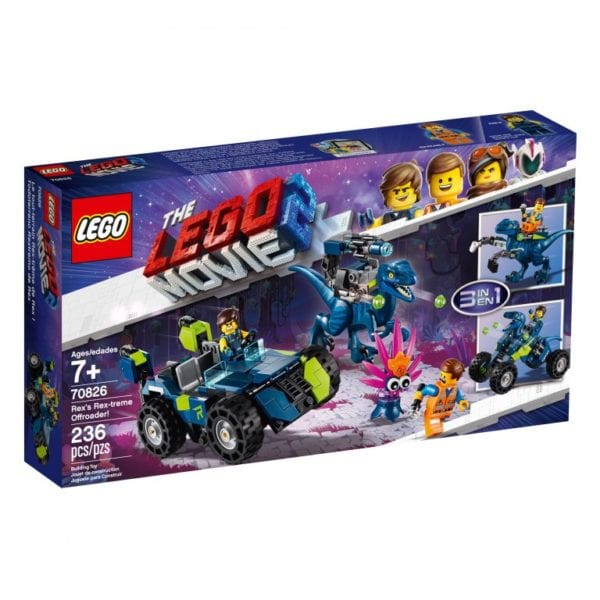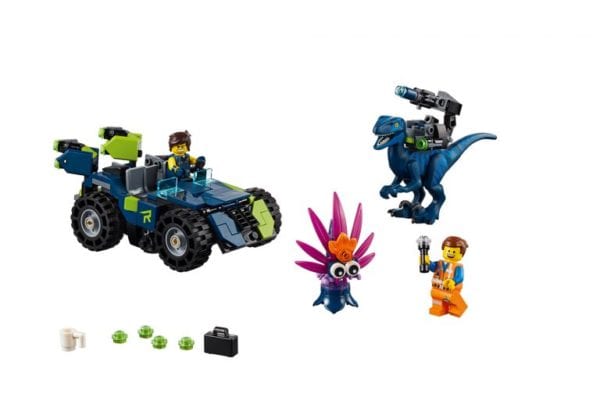 Kids can display their master building versatility when they rebuild the 3-in-1 offroader and Recon Rex-o-saurus into the Rex-o-saurus Quad or Execu-Rex-o-saurus. The offroader seats 2 minifigures and has a rotating rear turret with 2 stud shooters, while the Recon Rex-o-saurus features snapping jaws, posable legs, 2 stud shooters and a buildable removable gun (non-shooting) that can also be used as a minifigure weapon. Includes Rex Dangervest and Emmet minifigures and a buildable Plantimal character.
Continue on to the second page…